M
ED
D
OK
The electronic fever chart –transparency leads to increased patient safety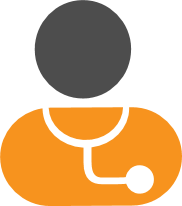 Admission
The medical history is depicted as a dynamic report, which can individually be arranged according to the customer. In the course of the current status of the patient, there is also a tool for the premedication available. This tool supports the inquiry of the regular medication of the patient. Besides this tool, further data can directly be transferred into the fever chart and can therefore act as a reference data of the inpatient stay.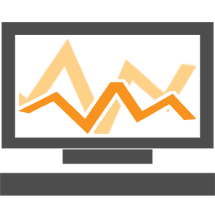 Inpatient stay
The electronic fever chart supports the documentation during the entire inpatient stay and shows all medical and nursing processes. Not only the vital parameters, but also surgeries, wounds, diagnoses as well as the services rendered are recorded in the fever chart. Medical prescriptions and the demand of medical pre-services can also be done via the fever chart. We also provide specialized modules - like the treatment of diabetes, chronic wounds or the illustration of the midwifery (incl. the baby curve which is linked to the mother).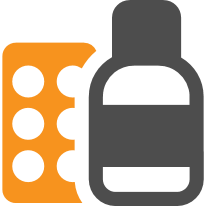 Medication
The medication tool supports the whole process of arrangement, preparation and issue of drugs. It is possible to install a lock of drugs, substance or active ingredients which is linked individually to the patient. Furthermore, it is evident at the next stay. There is also an interface to the stocks of the hospital which enables an immediate availability check. Moreover, an integrated interaction check warns against mutual reactions.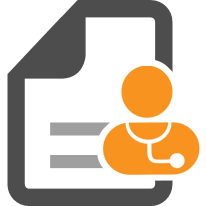 The issue of a redundancy letter happens semi-automatic. All diagnostic and therapeutic information are summarised at the end of an inpatient stay and are provided as a draft for further processing. The medication for discharge is automatically taken from the fever chart and can be changed for home.