R
EPORT OF
F
INDINGS
from digital dictation to the electronic verification of findings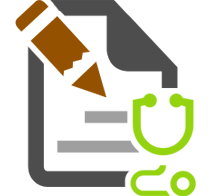 ELGA-compliant appraisal
The report of findings is fully integrated in the CliniCenter® environment and enables an integrated digital workflow from the electronic dictation to the verification of findings. An ELGA compliant redundancy letter is possible due to patient-related dictations and the medical documentation in further CliniCenter® modules - e.g. the electronic fever chart. The structure behind is organised in sections and guarantees the CDA2-level conformity as per ELGA.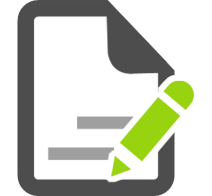 Individual design of findings
Based on the individual design of the section structure of the findings and the use of flexible text modules it is possible to display all desired types of findings. Furthermore there is an intelligent networking between the findings so that documented records can automatically be transferred in other findings. As well the record of findings offers a full transparency that means that all process steps are visible and comprehensible. Due to the flexible design of the programme there are all verification processes representable for each hospital - multi-level processes as well. Every user can see his/her findings which must be written or verified in the tast list - no matter if you are a doctor, therapist or clerical staff.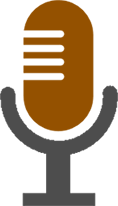 The Digital Dictation is fully integrated into the CliniCenter environment. It is handled with a tethered Dictaphone (Philips Speechmike) and separated in two main parts: First, the Audiorecorder. This tool is used to record dictations. Secondly the Audiopool which is used by medical typists in form of a To-Do-List of all dictations. There are some main advantages of the Digital Dication: compared with the analogue process of the preparation of medical findings, Digital Dictation can be found easily. Additionally, the patients ar matched automatically and dictations can be linked to others. However, dictations without a reference to a patient are even possible through a simple shifting. Every clinical report can be replayed, even though the dictation has not been written yet by the medical typist.