C
ARE
D
OK
The electronic support during the whole nursing process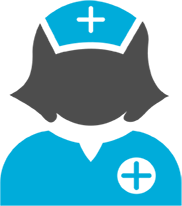 Admission
The medical history is shown as a dynamic questionnaire. It is based on the 12 ADLs (Activities of daily living). Questions and possible answers can be customized individually. Specific questions, for example to ask for allergies, are saved in relation to the patient and are automatically evident at the next hospital stay. Furthermore, the planning of the care can be done directly from the admission assessment.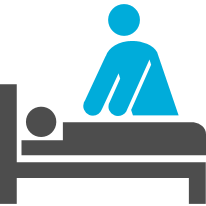 Nursing documentation
Care diagnoses (incl. resources, etiology, risks and symptoms), objectives and measures are recorded as a catalogue in the master data and serve as a matrix for planning, no matter which taxonomy is used. The documentation of rendered services can be seen in the record of implementation. The calculation for the planning of nurse resources  (PPR) is done automatically. Individual tasks or full diagnosis can be continued, stopped or detached at the moment of the evaluation.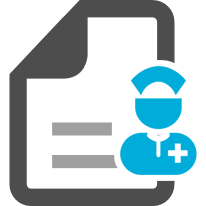 Reporting & ward schedule

The team report serves as a multi-professional communication tool within the hospital. Essential information of the nursing and medical process are recorded in the team report. Free texts are listed and they are shown related to the user as well as the professional category of the typist. Further reports and calculations, like discharge reports, drop report or Braden Scale can be represented according to the vision of the customer. Results can be exported, for example in MS-Excel.